CSEM (Lotem)
1-Dimensional forward modeling software for CSEM
Lotem-Suite is a software package developed to perform 1-dimensional (1D) Controlled Source ElectroMagnetics (CSEM) modeling. LOTEM is a Time Domain Electromagnetic method (TEM) which uses grounded electric dipole sources for detection and delineation of resistive features in the subsurface.
The LOTEM method can also be used for:
Mapping thin resistive layers, e.g. hydrocarbon saturated layers
Determining conductive structures, e.g. geothermal anomalies
Sub-basalt and sub-salt imaging
Complete scanning of the subsurface from shallow to deep structures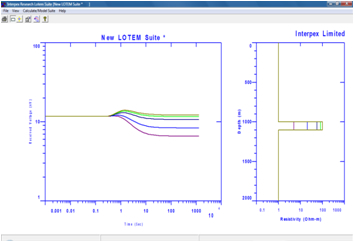 Features of LOTEM-Suite include:
Multi-component calculations
Multiple parameter variations for single layers
Spreadsheet data editors with Copy & Paste
Spreadsheet model editors
Multiple display features
ASCII File Export of data  & models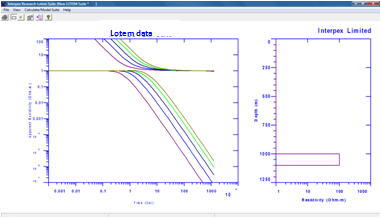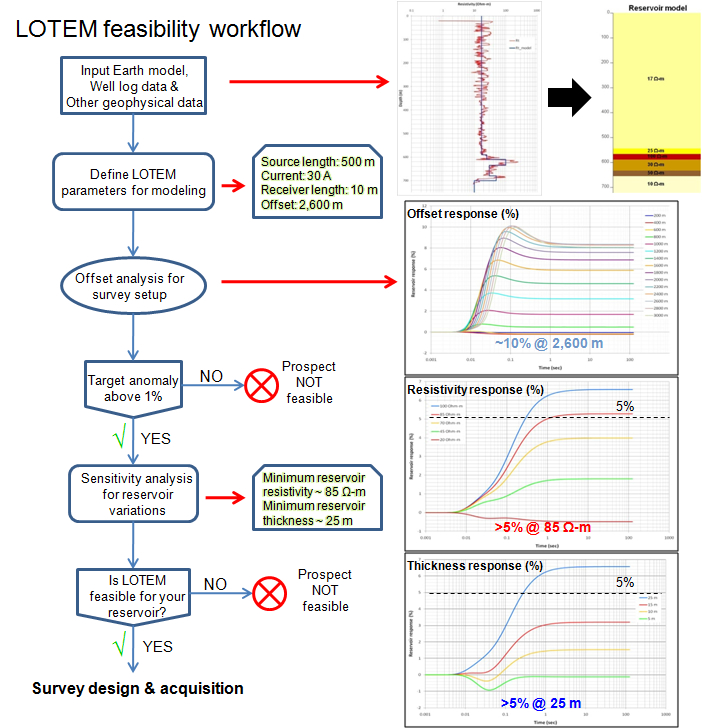 Licensing and Distribution
LotemSuite is distributed as copy-protected software. The software can be downloaded and it works fully during the 30-day evaluation period. After the evaluation you are required to purchase the package in order to continue using it. Purchase price is $999.00 plus shipping. License is offered with your choice of USB or Parallel key.
Licensed Versions
Licensed users can obtain e-mail support by sending requests for assistance, bug fixes and feature enhancements to info@interpex.com Please include the serial number, version number and attach the files with which you are having problems to your e-mail request.
The newest version can be downloaded from this website and will work with your licensed hardware key.

Ordering
Option 1: Please print out the order form included with the install and FAX to +1 303 278 4007 or use your own purchase order form to furnish credit card, billing and shipping address information, amount and cardholder name with signature.
Option 2: Use the following link to fill out an order form online.